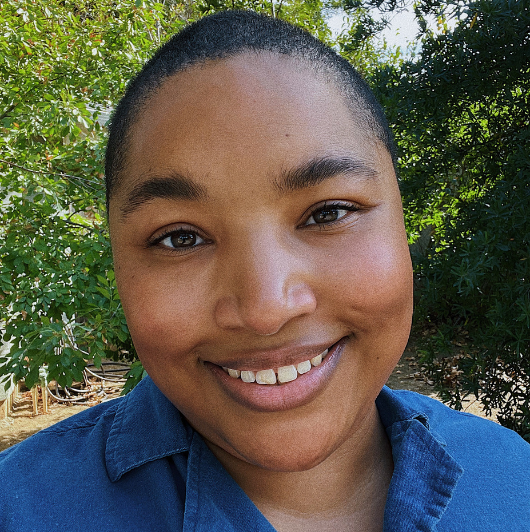 Danielle Pitts
Administrative Assistant, EPFP
Danielle Pitts joined the California Education Policy Fellowship Program team in July 2023 and currently supports the team as an Administrative Assistant. Danielle earned her BA in English Literature from California State University, Sacramento and is in the process of obtaining her MA from the same institution. She has always gravitated towards roles that enabled her to interact with and enrich the experiences of other students. Doing so fulfilled two key desires – to help others feel like they belonged in the world of higher education and to help herself feel the same way. Previously, Danielle has worked a variety of jobs within the CSUS network including working as an English writing tutor and graduate teaching assistant within the College of Arts & Letters, as a student assistant and staff member working within the Human Resources Employment Services and Payroll offices, and as a copy editor for the Center for California Studies' academic journal, the CJPP.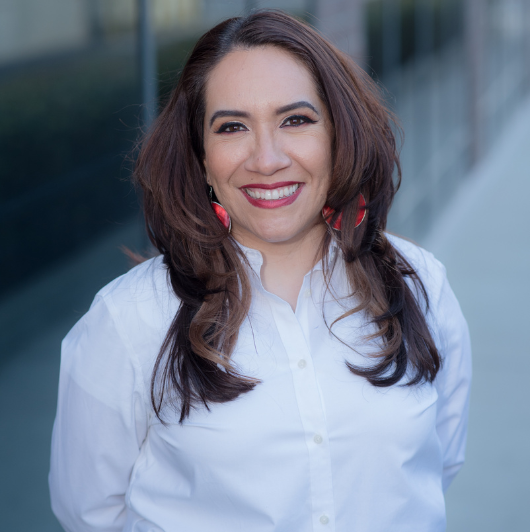 Dr. Marcela Ramirez-Stapleton
Program Manager, EPFP
Dr. Marcela Ramirez-Stapleton is an educational leader and public speaker with nearly 20 years of experience in higher education and public service. She is committed to educational equity and affordable college access for everyone. Dr. Ramirez-Stapleton has served as a college professor, educational administrator and community advocate. She inspires all of us to become social advocates, change makers, and dream weavers.
Dr. Ramirez-Stapleton has a strong base of experience in multicultural affairs practice and research. One of her proudest endeavors was serving as the Founding Director of the Middle Eastern Student Center at the University of California, Riverside; the first cultural center of its kind in the UC System and in California. She also served as a Past-President of the California Council of Cultural Centers in Higher Education (CaCCCHE). CaCCCHE is a network of higher education leaders committed to social justice and educational equity on college campuses.
Dr. Ramirez-Stapleton is a University of California (UC) Regent Emerita who served a two-year term (2015-2017). During her doctoral studies, she was appointed by the UC Board of Regents to serve as the 42nd Student Regent and was involved in higher education policy and advocacy work at the state and federal level. For her years of community advocacy and involvement, she was recognized as a "Woman of Distinction" by Jose Medina, California State Assembly Member and Chair of the Higher Education Committee. She is also a CA Educational Policy Alumna and HOPE Latinas fellow who remains involved in statewide higher education policy work.
She received her Ph.D. in Higher Education Administration and Policy at the University of California, Riverside. She also received an M.S. in counseling with an emphasis on student development and higher education from California State University, Long Beach, and received a B.A in Economics and French from California State University, Fullerton.