California EPFP comes from a variety of organizations and bring different perspectives to our discussion of educational leadership and policy. This page reflects the names and positions of each Fellow at the beginning of their fellowship year.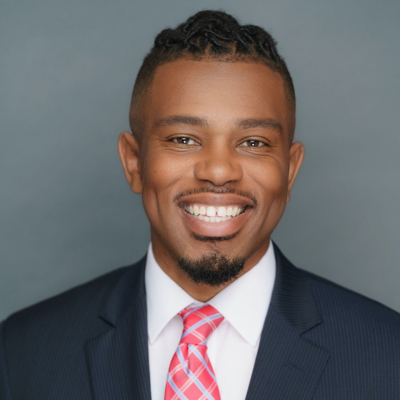 James Bridgeforth
Postdoctoral Research Fellow, Community Schools Learning Exchange
James Bridgeforth, Ph.D., has extensive experience collaborating with practitioners and conducting equity-focused, policy-oriented educational research, most recently at the University of SouthernCalifornia. His research, recognized by the National Academy of Education/Spencer Foundation Dissertation Fellowship, critically examines issues of power, leadership, and community voice in governance, specifically addressing racism and anti-blackness in K-12 schools. His work has been published in peer-reviewed academic journals such as the Journal of School Leadership, Educational Administration Quarterly, and Educational Evaluation and Policy Analysis, in addition to national media outlets such as Education Week and The Hechinger Report. A former elementary school teacher, James holds a Ph.D. in urban education policy from the University of Southern California, a master's in educational administration and policy from the University of Georgia, and a bachelor's in political science and sociology from Georgia College and State University.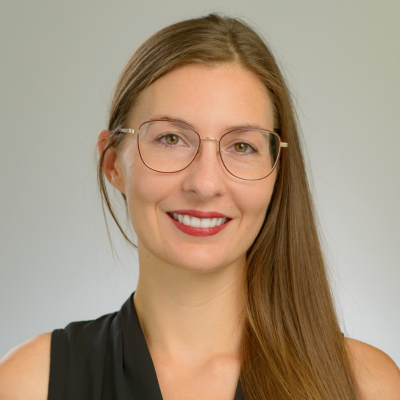 Sierra Cook
Director of Government Relations, San Diego Unified School District
Sierra Cook, Ph.D., currently serves as the director of government relations for the San Diego Unified School District. She previously worked as a legislative aide to Assemblymember Kevin McCarty, Chair of the Assembly Budget Subcommittee on Education. Her passion for education policy began when she had the opportunity to serve in the California Assembly Committee on Education as a fellow with the California Council on Science and Technology (CCST), a program that places Ph.D.-trained scientists in legislative offices to contribute to developing evidence-based policy. Sierra holds a bachelor's degree in physics from the University of California at Berkeley, and a master's degree and a doctorate in applied physics from Cornell University.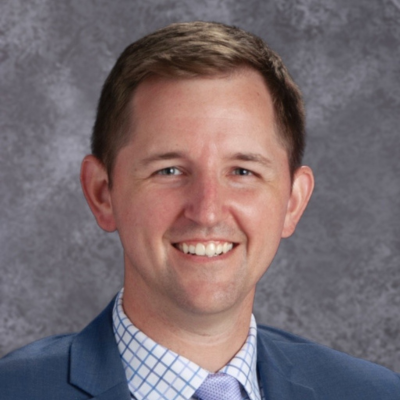 Bryce Geigle
Principal, Davis Senior High School in the Davis Joint Unified School District (DJUSD)
Bryce Geigle, Ed.D., serves as the principal at Davis Senior High School in the Davis Joint Unified School District (DJUSD). Prior to joining DJUSD, Bryce served as principal at Aspire Langston Hughes Academy in Stockton. Bryce's commitment to foster positive relationships across educational partners to ensure all students have access to high-quality teaching and learning has rendered success. He has been commended for his excellence in instructional leadership, innovation in educational equity, and organizational strategy. He proudly serves as a Board Member for the non-profit Unbound Stockton, which provides experiential community-based curriculum to engage and equip young people as change agents for the future. Bryce holds a doctorate in educational leadership from University of the Pacific, a master's in business administration from Louisiana State University, a master's in education from Humphreys University, and a bachelor's in English from San Jose State University.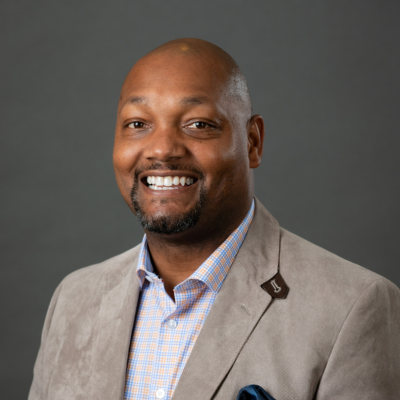 Khieem Jackson
Senior Director, Government Affairs with the BallFrost Group
A resourceful decision maker and efficient problem solver emphasizing common sense and evidence-based solutions. More than 28 years of proven ability to excel in fast paced environments, particularly in "trial by fire" situations. A team player, well-versed in policy, communication, government agency engagement, military/veteran and business communities. Khieem has served our country and students at many levels in his career as a seasoned US Marine Corps Naval Aviator, Headquarters of the Marine Corps Office of Legislative Affairs Deputy Director liaison to the US House of Representatives; as the Director of Federal Legislative Affairs to the Marine Corps Installations West; as the Director of Government Affairs for San Diego Unified School District, as the California Deputy State Superintendent of Public Instruction; and as the California Commissioner of the Military Interstate Children's Compact Commission. In addition to advocating for school districts on behalf of students, Khieem develops and supports government organizations, school board trustees and superintendents who think big, adapt quickly, and can evidence translate atmosphere and strategy into action.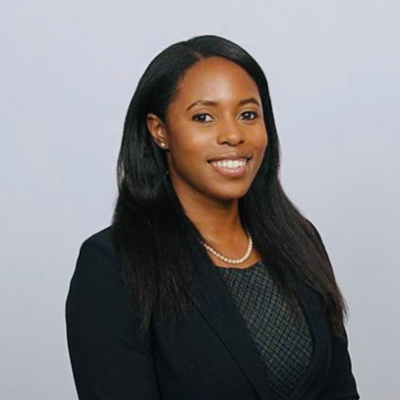 Ebony Jeffries
Dean of Institutional Effectiveness, California Community Colleges Chancellor's Office
Ebony Jeffries is a passionate advocate for educational equity. With a career dedicated to enriching the lives of low-income Californians and creating more equitable opportunities for marginalized individuals, Ebony brings a wealth of knowledge and experience to her role. Before assuming her current position, Ebony served as the Senior Project Management Specialist at the Foundation for California Community Colleges Success Center. In this role, she played a pivotal part in advancing the implementation of the systemwide Diversity, Equity, and Inclusion (DEI) Integration Plan. As a first-generation college student and former community college attendee herself, Ebony deeply understands the challenges and opportunities that exist within the California Community College system.Ebony holds a bachelor's degree in journalism and communications from Sacramento State University. She furthered her education by earning a master's degree in public administration and a public policy certificate from the University of Southern California. Her commitment to education is reflected in her role as an advisory board member for the USC Sol Price School of Public Policy State Capital Center in Sacramento, where she continues to shape the future of higher education in California.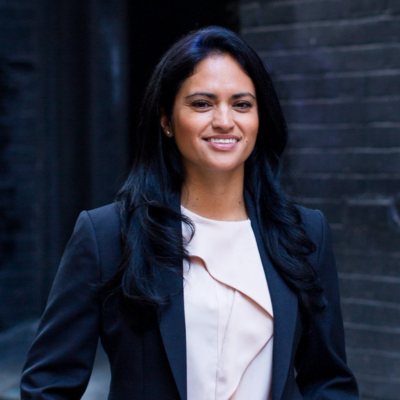 Laura Lara-Brady
Senior Project Manager, Economic Postsecondary and Workforce Systems
Laura Lara-Brady, Ph.D., focuses on building student and community centered higher education
systems that support the needs of marginalized communities. At the state level, Laura
supported the California Community Colleges Chancellor's Office by developing a model for a
statewide approach to support the implementation of Guided Pathways, currently being
replicated by 18 coordinators supporting all 116 colleges. Beyond California, her work extends
to connecting secondary and postsecondary systems in Utah, and more recently nationwide as a CO-PI on an National Science Foundation-funded INCLUDES Coordination Hub project. Laura immigrated to the US when she was 16 and obtained her doctorate degree from the University of Northern Colorado on educational psychology with two minors; research and statistics, and special education.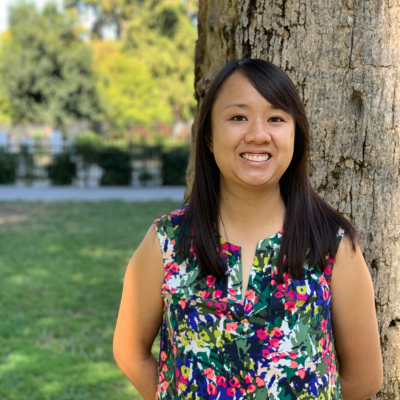 Michelle Nguyen
California Department of Finance
Michelle Nguyen has worked for the California Department of Finance since 2017 and has worked on various state budget and fiscal policy issues relating to the California Community Colleges, student housing, and school facilities funding. Prior to working at Finance, Michelle worked for the City and County of San Francisco's Human Services Agency and for a nonprofit organization advocating for low-income families. She received a master's in public policy and undergraduate degrees in economics and business administration from the University of California, Berkeley.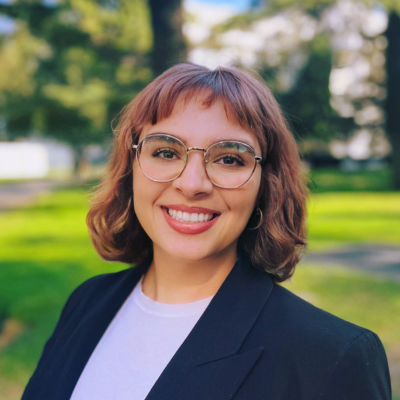 Megan Sabbah
Budget Analyst, California Department of Finance
Megan Sabbah currently serves as a budget analyst at the California Department of
Finance covering issues related to the state's K-12 educator workforce and the
Commission on Teacher Credentialing. While relatively new to the education space,
Megan is passionate about the policy area and brings experience from other
fields. Prior to her time at Finance, she worked on various budget and policy issues at
the California Department of Tax and Fee Administration, the California Department of
Public Health, and the Division of the State Architect. Megan also served as an
executive legal assistant in the office of governor Edmund G. Brown Jr. She earned
her bachelor's degree in political science from the University of California, Davis, and
her master's degree in public administration from the University of Southern California.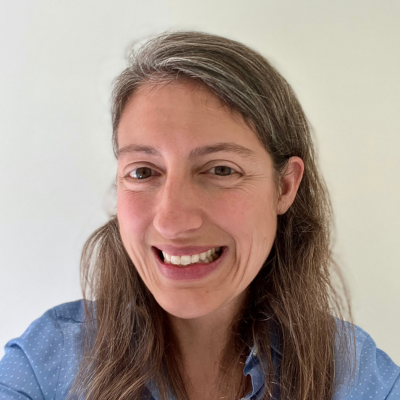 Diana Sherman
Coordinator, Local Control and Accountability Plan (LCAP), Oakland Unified School District (OUSD)
Diana Sherman has been a practicing policy planner for nearly two decades, with experience in a diversity of professional contexts across the San Francisco Bay Area and beyond. For five years prior to joining OUSD in 2018, Diana served as principal of Strategic Cities, a small Oakland-based firm that worked with local agencies and organizations on projects to build equitable communities. Before launching Strategic Cities, Diana spent nine years at MIG, a nationally recognized planning and design firm in Berkeley, CA known for its effective approaches to community engagement. There, she had the opportunity to collaborate with colleagues across a wide range of disciplines, leading projects such as the implementation of the City of Richmond's general education plan and health and wellness elements and the public outreach program for the Sacramento County general plan update. She received her master's in city planning from the Massachusetts Institute of Technology. When she is not immersed in spreadsheets or facilitating community meetings, Diana enjoys cooking, reading, and camping with her husband, two young sons, and their puppy.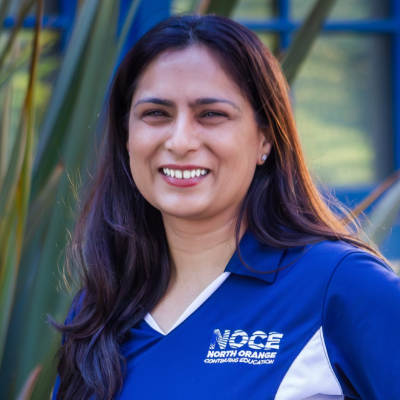 Harpreet Uppal
Senior Research and Planning Analyst, North Orange Continuing Education, North Orange County Community College District
Harpreet Uppal, Ph.D. is an educational and social science researcher. She has ten years of experience in conducting and overseeing research and evaluation studies related to educational programs and planning with a focus on adult education and equity. Furthermore, she supports the efforts of the California Adult Education Program by providing technical support to educate the noncredit community college field across
California on aligning student data collection to their educational, institutional, and
organizational objectives to achieve student success and evaluate effectiveness.
Harpreet also has experience in the private sector researching and evaluating federal,
state, and local initiatives and programs and their impact on education and community.
She holds a bachelor's degree in English from UC Riverside, a master's degree in
school counseling from California State University, San Bernardino, and a doctorate in education psychology from the University of California, Riverside.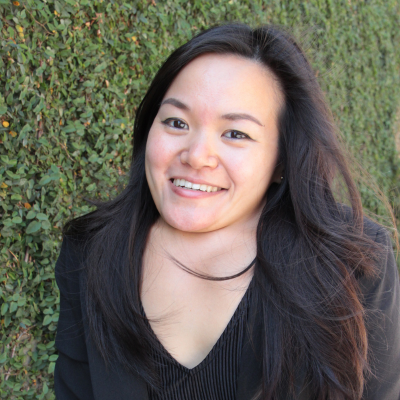 Vivian Wong
Supervising Attorney and Adjunct Professor, Youth Justice Education Clinic, Loyola Law School's Center for Juvenile Law and Policy
Vivian Wong, J.D., has a passion for education equity, as well as disability and racial justice, which stems from her experiences as a woman of color with a disability working with marginalized young people. Before pursuing her law degree, she received a Stanford Public Interest Network Fellowship to help first-generation, low-income students to apply and prepare for college. She worked closely with students who grappled with abusive families, unstable homes, gang violence, and anxiety over poverty and legal status. During law school, she sought every opportunity to serve students with disabilities through direct legal services and impact litigation addressing school force-out issues that disproportionately affect students of color with disabilities. Through a career in holistic advocacy, she works towards dismantling the school-to-prison pipeline and ensuring that all youth of color with disabilities receive a quality education. She received a bachelor's from Stanford University and a juris doctorate from the University of California, Los Angeles School of Law, where she specialized in the Critical Race Studies and David J. Epstein's Public Interest Program in Law and Policy programs.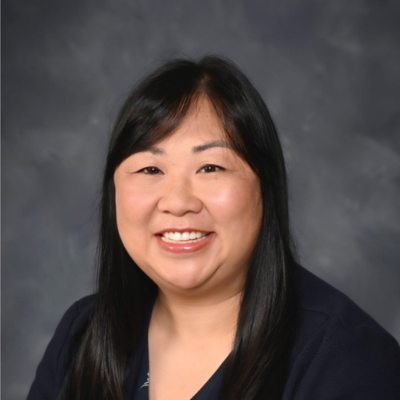 Mary Yung
Executive Director, San Mateo County SELPA
Mary Yung, Ed.D., has worked in the field of education for over 20 years. She started teaching in preschool programs, and piloted the universal preschool program for First 5 California in 2005. During this teaching assignment, she went back to earn her education specialist credentials in order to better serve students with disabilities. She has spent the last 15 years working in the field of special education to ensure that students with disabilities have access to and receive  services entitled to them. She earned her doctorate in 2021 with the dissertation "Portraits of Relentless Progressives". In addition to her work as the executive director of San Mateo County's SELPA, she also teaches at the university level to keep her teaching skills up to date.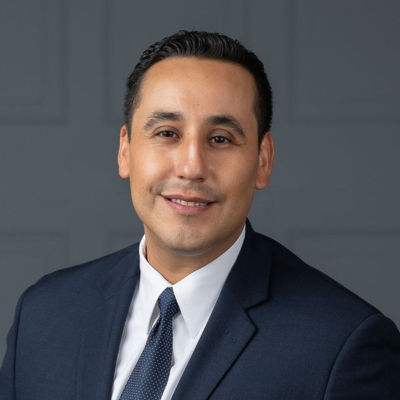 Agustín Cervantes
Director of Student Services, College of Education at Cal State University, Los Angeles (Cal State LA)
Agustín Cervantes, Ed.D., is responsible for the management and leadership of all
functions pertaining to outreach, community relations, academic and career advisement, and statewide credential (licensing) processing operations. He also teaches courses in Educational Foundations and Urban Studies. In 2022, he was appointed to serve as a member of the Committee on Accreditation by the California Commission on teacher credentialing. He currently serves as a board member for the Los Angeles Community Impact Hub Advisory Council, which is supporting the establishment of 12 Teen Tech Centers in Los Angeles County. In 2012, he was named "Educator of the Year" by the Association for Mexican American Educators, Inc. – Silicon Valley Chapter. His research interests include competency-based learning, andragogical strategies, social capital and civic engagement, as well as teacher recruitment, retention, and motivation. Agustín holds two bachelor's degrees in urban studies and Spanish and Portuguese, and a master's degree in education from Stanford University, and a doctorate in educational leadership from the University of California, Los Angeles.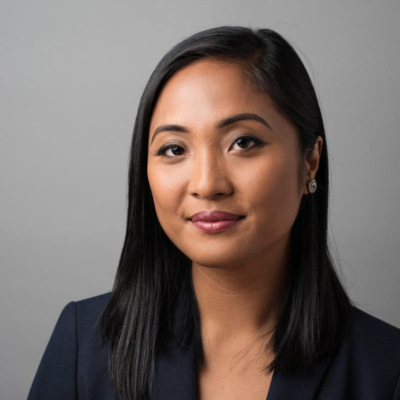 Paula Fonacier Tang
Staff Finance Budget Analyst, California Department of Finance
Paula Fonacier Tang conducts fiscal and policy analysis for the Department of Finance where she serves as fiscal advisor to the Administration on various state K-12 education issues. Her policy areas include the Department of Education state operations, State Board of Education, community schools, children's mental health, and the coordination of federal funds. In previous roles, Paula served as a college access advisor for first-generation and low-income youth through the federal TRIO Programs, and as a consultant for the UC Office of the President where she completed a policy analysis on UC college outreach and academic preparation programs. Paula earned her master's in public policy from UC Berkeley and a bachelor's in sociology with a minor in community development from UC Davis.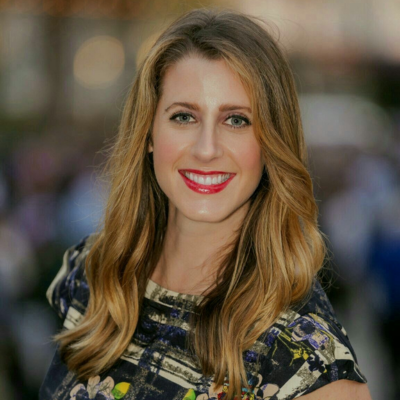 Jessica Howard
Director of Policy and Strategic Initiatives, Calbright College
Jessica Howard is a native Angeleno who has led innovative public-private education policy partnerships for the past decade. As Director of Policy and Strategic Initiatives at Calbright College, she is co-constructing the future of higher education and economic opportunity for working adult learners. During her role as CEO of the Californians Dedicated to Education (CDE) Foundation, Jessica channeled millions of philanthropic dollars to seed pilot programs which were ultimately sustained as state-funded, system-level initiatives in partnership with the California Department of Education. Her work has grown a more diverse and supported educator workforce, increased the quality and accessibility of STEAM learning, rallied support for more equitable standards implementation, enhanced labor-management collaboration, reinvented state accountability standards, and brought private and public funders together to better resource California's teachers, students, and schools. She holds a master's in education policy from the University of Pennsylvania, a bachelor's in art history from Williams College, and is a former Education Pioneers fellow. Jessica is a founding board member of the New Leaders Council Los Angeles Chapter and of Shero's Rise, which empowers girls in underserved communities through educational programming and meaningful mentorship to activate their inner strengths and guide their journey of internal discovery.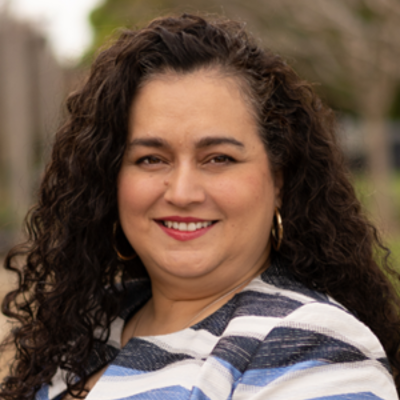 Michelle Jaramillo
Director of Education Initiatives, San Diego Foundation
Michelle collaborates with community partners to ensure every San Diego student can achieve their aspiration of a post-secondary education. Michelle directs the foundation's strategies and investments in K-12, expanded learning, teacher diversity and college pathways. She is a member of the Grantmakers for Education, OST Impact Group Steering Committee and active member of California Education Funders Collaborative. She previously served as Director of Communications for the San Diego Housing Federation where she led advocacy efforts around affordable housing and sustainable land-use policies. As Director of Programs for the U.S.-Mexico Philanthropy Partnership, she supported a binational network of 21 community foundations working to build philanthropy and community leadership in the borderlands. Michelle has a bachelor's degree in political science and Latin American studies from the University of Toronto and a master's degree in nonprofit leadership and management from the University of San Diego. Michelle serves on the leadership council of the Latina Giving Circle of San Diego.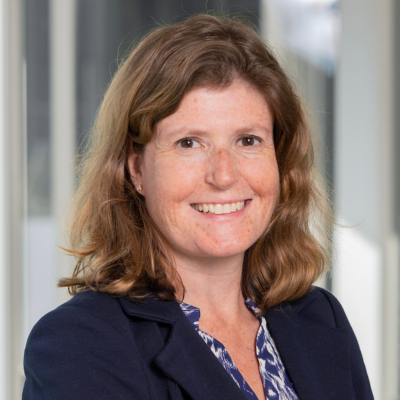 Elisabeth (Betsy) Kim
Assistant Professor of Education and Leadership, California State University, Monterey Bay
Elisabeth (Betsy) Kim, Ph.D., is an assistant professor of education and leadership at California State University in Monterey Bay. Previously, she was a Robert Curvin postdoctoral associate at the Joseph C. Cornwall Center for Metropolitan Studies at Rutgers University in Newark. She also served as a Peace Corps volunteer in the Dominican Republic where she focused her work in the areas of youth development and education. Her research uses a mixed-methods approach to explore the links between education policy and educational equity, with a particular focus on how contemporary policies moderate or exacerbate inequities for low-income students of color. Her research interests include bilingual education policy, student discipline policy, access to advanced STEM coursework and FAFSA completion. She taught first grade in a public school in Harlem as part of the New York City Teaching Fellows program. Betsy holds a doctorate in education policy from the Teachers College at Columbia University.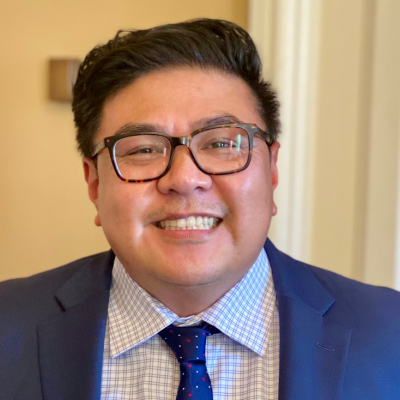 Andrew T. Medina
Consultant, Senate President pro Tempore Toni Atkins, Policy Unit
Andrew T. Medina advises the senate leader and members on TK-12 and higher education
policy. Previously, he served as legislative director for Assemblywoman Cottie Petrie-Norris.
He formerly served as California policy manager for Asian Americans Advancing Justice –
California (Advancing Justice-CA) where he was responsible for advocating Advancing
Justice-CA's legislative agenda in the California State Capitol, as well as expanding and
strengthening coalitions that serve the interests of Asian American, Native Hawaiian, and
Pacific Islander (AANHPI) communities in the state. Prior to joining Advancing Justice-
California, Andrew served as the consultant for the California Asian & Pacific Islander (API)
Legislative Caucus, which is comprised of AANHPI members of the California State
Legislature. He started at the California State Assembly in 2004 as a scheduler for former-
Assemblymember Judy Chu and later served as a legislative aide and then legislative director
for former-Assemblymember Mike Eng before joining the API Legislative Caucus in 2009. He
was a founding member of the Asian and Pacific Islander Capitol Association (APICA) and the
Sacramento Chapter of the New Leaders Council.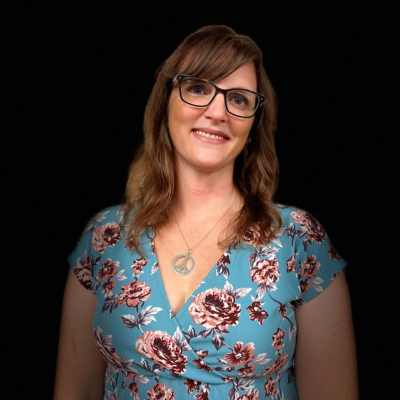 Brittnee Amberley Quintanar
Counselor, Guidance Instructor, Guided Pathways Faculty Coordinator Norco College
Brittnee Amberley Quintanar, Ph.D., has worked in higher education since 2006, primarily with community colleges located in the Inland Empire, a region with historically low college-going and completion rates. For the past decade, Brittnee has worked in various counseling capacities, including general counseling, the Transfer Center, the Career Center, TRiO/SSS, and Title III-HSI Engineering Pathways. Presently Brittnee serves as counselor, guidance instructor, and guided pathways faculty coordinator at Norco College. Brittnee is passionate in helping students realize and achieve their academic and career goals by providing guidance, support, and encouragement as students navigate the complexities of our higher education systems. Her students are the inspiration for her policy-focused advocacy and research. Her 2021 qualitative dissertation study examined systemic and institutional barriers that inhibit California student access and completion of baccalaureate-level education for both first-time freshmen and transfer-intending students. As Guided Pathways Faculty Coordinator, Brittnee led a 2022-23 school-wide reorganization to align operational and student-facing structures, including clarifying distinct academic pathways for students that align with living wage careers. This role required intense collaboration with and support of students, classified professionals, faculty, department chairs, Academic Senate, collegewide councils, and managers.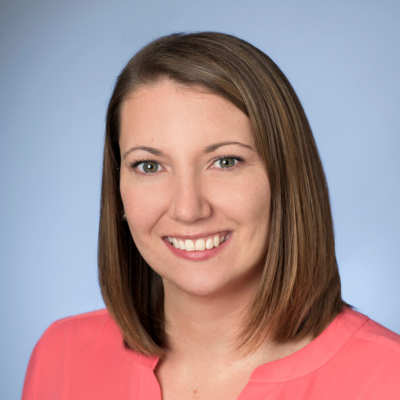 Abby Schachner
Senior Researcher, Learning Policy Institute
Abby Schachner, Ph.D., a senior researcher at the Learning Policy Institute. She co-leads LPI's early childhood learning team and is a member of the Whole Child Education team, where she is working to translate research on social, emotional, and academic development and the contexts that support such development, including a well-prepared workforce, to inform policy and practice. Abby has more than 15 years of experience in conducting research on learning and development to better understand what works for whom and under what circumstances so that all children can succeed. Prior to joining LPI, she led educational efficacy research on digital programs and initiatives at an educational technology company and was a principal education researcher at SRI International's Center for Learning and Development, where she led research and technical assistance projects at the state and federal levels focused on social and emotional interventions, special education, home visiting, and using data for program improvement. She holds a doctorate in human development from the University of California, Davis and a bachelor's in psychology with minors in cognitive science and women's and gender studies from Georgetown University.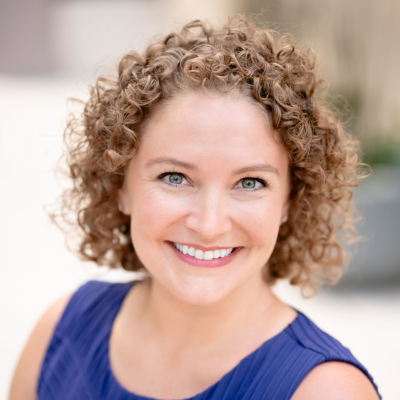 Stephanie Sowl
Program Officer, ECMC Foundation
Stephanie Sowl, Ph.D., oversees two portfolios of grants: one focused on rural learners, postsecondary institutions, and community partners and the other focused on supporting faculty and administrators primarily through professional development and learning at ECMC Foundation. Stephanie has worked over 15 years in higher education – from being a student worker in admissions and registrar's offices during her bachelor's, to an academic advisor, retention coordinator, and research analyst at Arizona State University, and a research assistant on issues in higher education. Her research in how social and economic conditions of communities influence perceptions toward the value of higher education has led her to interest in understanding local and state policy. Stephanie earned bachelor's degrees in accounting and mathematics from Blackburn College, a master's degree in education, organization, and leadership from University of Illinois at Urbana-Champaign, and a doctorate in higher education from Iowa State University.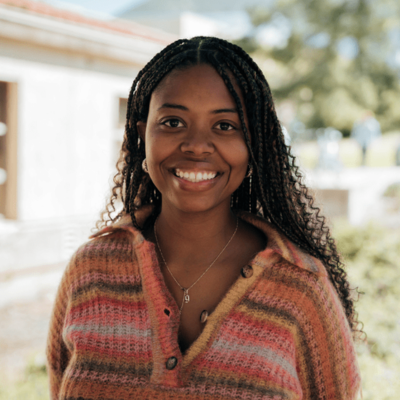 Maya Valree
Policy Analyst, The Education Trust–West (ETW)
Maya Valree supports policy research and analysis in the area of parenting students in California higher education systems and schools at the Education Trust–West (ETW). Before joining ETW, Maya worked as the graduate student coordinator for the Students with Dependents program at California Polytechnic State University, San Luis Obispo, where she engaged campus and community stakeholders to increase programming and institutional support for parenting students. Maya is an active board member of Project Self Sufficiency, a nonprofit organization dedicated to helping low-income single parents graduate with the skills necessary to achieve economic independence. Maya takes immense pride in her educational journey, having earned an associate's in public policy from Santa Monica College, a bachelor's in sociology from the University of California, Irvine, and a master's in higher education counseling and student affairs from California Polytechnic State University, San Luis Obispo.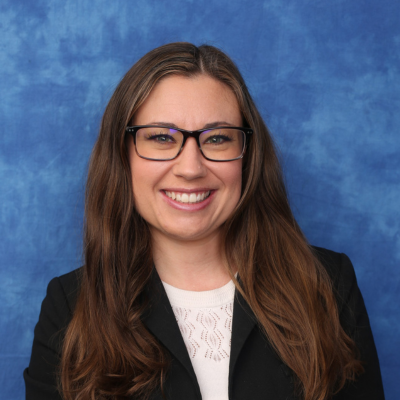 Chenoa S. Woods
Director of Research and Student Success Initiatives, California State University, Office of the Chancellor
Chenoa S. Woods, Ph.D., works to drive the California State University's signature student success efforts, which ensures that every student has the resources and support to obtain an affordable, high-quality degree. With the Office of the Chancellor, she has facilitated developmental education and critical course reform across the system; supported academic advising and student belonging programs; expanded services for transfer students and students needing additional academic assistance; led equity initiatives to enhance pedagogical practices that increase course success; and managed more than six million dollars in foundation funds. Prior to joining the CSU in 2018, Chenoa was a research faculty member at Florida State University working with the Center for Postsecondary Success. She earned her doctorate in education policy and social context from the University of California, Irvine, where her dissertation research explored college access and choice. She is an alumna of California State University, Long Beach, having earned a bachelor's in psychology and a master's in school counseling.