California EPFP Fellows come from a variety of organizations and bring different perspectives to our discussion of educational leadership and policy. This page reflects the names and positions of each Fellow at the conclusion of their fellowship year, and may not reflect their current information.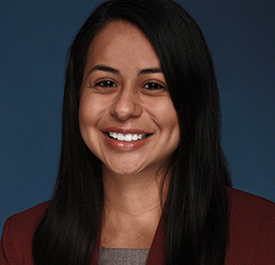 Sara Cortez
Fiscal and Policy Analyst, Legislative Analyst's Office
Sara Cortez is a Fiscal and Policy Analyst at the Legislative Analyst's Office covering early education, after school education, and school nutrition issues. Sara previously worked for the Office of Management and Budget as a data analyst in Washington D.C. and was a Kindergarten teacher in Detroit, Michigan. Sara has an MS in Public Policy and Management from Carnegie Mellon University, an MA in Teaching from Oakland University in Michigan, and a BA in Political Science from the University of California, Los Angeles.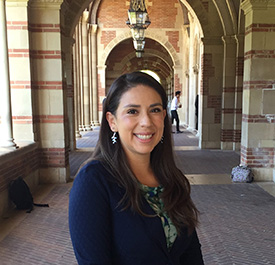 Dulcemonica Delgadillo
Director of Institutional Research and Planning, North Orange Continuing Education, North Orange County Community College District
Dulcemonica Delgadillo is the Director of Institutional Research and Planning at North Orange Continuing Education (NOCE) in the North Orange County Community College District (NOCCCD). Previously, she served as a researcher at Harder+Company Community Research, where she worked with government agencies and foundations to evaluate the impact of community initiatives across a variety of fields. She has over 12 years of diverse research experience in program evaluation, institutional research, capacity building, needs assessment, and strategic planning. Her research has focused on adult education, community colleges, vulnerable populations, civic engagement, immigration, homelessness, criminal justice reform and workforce development. She received her Bachelor's in Psychology from Occidental College and a Master's in Public Policy from UCLA.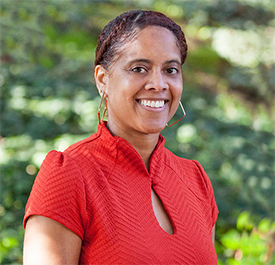 Lisa Gwyn
Program Coordinator, Workforce Development Department, Diablo Valley College
Driven by a passion to advance equity in our society through education, Lisa Gwyn has worked in both the K-12 and Community College settings over the past 24 years. Lisa is currently a Program Coordinator in the Workforce Development Department at Diablo Valley College (DVC), where she supports Career Education programs preparing students for the workforce, students developing skills for their career pathway choices, and enhanced employer engagement. As a Coach in the Data Coaching program at DVC, she worked with faculty, staff, and managers to institutionalize the practice of data-driven decision making aimed at creating a campus culture of continuous learning and improvement. Lisa is also one of the leads on the Student Equity and Success Governance Committee at Diablo Valley College where she continues to advocate for the equitable success of students.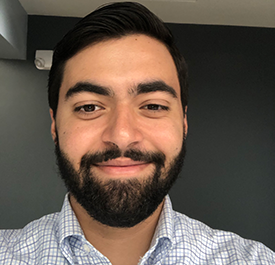 Dan Hanower
Staff Finance Budget Analyst, Department of Finance
Dan Hanower is a budget analyst at the California Department of Finance. In this post, he serves as a fiscal advisor to the Administration on policy and budgetary issues relating to the California Community Colleges. At the Department of Finance, he has previously covered the Local Control Funding Formula, Statewide System of Support, and California State University. Prior to joining the Department of Finance in 2017, he worked as a Field Organizer for the Hillary Clinton Presidential Campaign in Wisconsin and as an intern at the White House. He earned a Bachelor's degree in Political Science and Economics from Santa Clara University.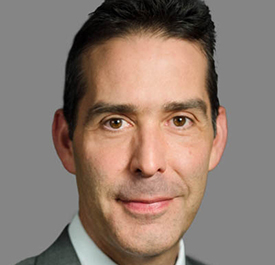 David Jansen
Executive Officer of Equity and Access, Fresno Unified School District
David Jansen currently serves as the Executive Officer of Equity and Access at Fresno Unified School District and previously led the district's software and data initiatives including the development of the district's student information system and integrated data dashboard. As a native of Fresno and a product of Fresno Unified School District, David's work is grounded in the experiences and voices of parents and students who are most impacted by education policy decisions, but are often not included as thought partners. He is an active leader in the Fresno County Cradle to Career Partnership where he focuses on increasing inter-agency data collaboration and leading the Fresno P16 Data Collaborative. Prior to joining Fresno Unified, David worked for technology startups in the U.S. and abroad.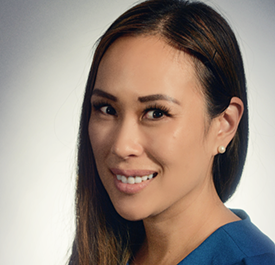 Hannah Lawler
Dean, Institutional Research, Santa Monica College
Hannah Lawler is currently the Dean of Institutional Research at Santa Monica College (SMC). In her role, she provides strategic vision, leadership, and oversight for the College's research and effectiveness functions and provides leadership on campus efforts related to racial equity, guided pathways, and accreditation. She co-founded and leads one of the pioneer data coaching programs in the California Community College systems. In addition, she currently serves as a research consultant at the Research & Planning Group where she's contributed to projects related to the LaunchBoard, Student Success Metrics, and the Aspen Institute. She previously held positions at the University of Southern California (USC) as an adjunct faculty and as a research consultant at the Center for Urban Education. She holds a bachelor's degree from Pepperdine University and a doctorate from USC.
Candace Monroe-Speed
Educational Specialist, Martinez Junior High School
As an Educational Specialist at Martinez Junior High School, Candace develops, manages, and implements Individual Education Programs, serves as a co-teacher of 6th grade English, teaches 7th-grade math, and runs a Learning Center. She serves as the lead of the school's inaugural Positive Behavior Intervention and Support committee, with a mission to increase social-emotional learning and change the culture and academic outcomes of the school by building genuine relationships and rewarding positive behavior. Candace has taught in a variety of settings including private school, charter school, county program, and at a private university as an Adjunct Professor. Candace holds a master's degree from Dominican University of California in Special Education and a bachelor's degree from Arizona State University in Interdisciplinary Studies.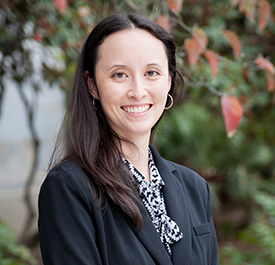 Naomi Ondrasek
Senior Researcher and Policy Advisor, Learning Policy Institute
Naomi Ondrasek serves as a Sacramento-based senior researcher and policy advisor for the Learning Policy Institute. She works to advance evidence-based policy across a wide range of issue areas, including early childhood, whole child education, and educator quality, and is the lead author of California's Special Education Teacher Shortage. Before LPI, she worked as a science fellow on the California Assembly Education Committee, where she reviewed, analyzed, amended, and drafted education-related legislation. Ondrasek holds a Ph.D. in the field of behavioral neuroscience from UC Berkeley and received a B.S. in Biology from Randolph-Macon Woman's College.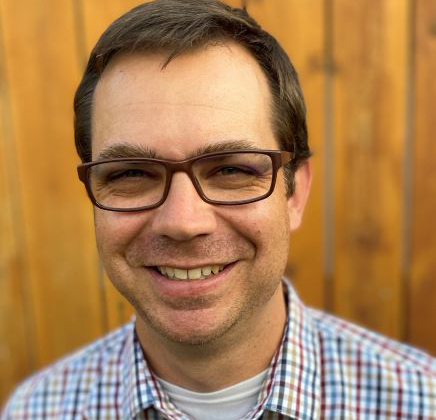 Adam Petersen
Director of Strategic Initiatives for Academic Success, California State University San Marcos
Adam Petersen is the Director of Strategic Initiatives for Academic Success in the Office of Undergraduate Studies at California State University San Marcos (CSUSM). Adam's role at CSUSM involves researching, developing, and implementing new programmatic approaches to increase student retention and graduation and to boost achievement for traditionally underserved groups. He received his B.A. and M.A. in Political Science from the University of San Diego and San Diego State University respectively and his Ed.D. in Educational Leadership from the joint doctoral program at CSUSM and UC San Diego. His research interests include transitions during the first two years of college, Black student success in college, data use and data culture in higher education, and organizational leadership in the university setting.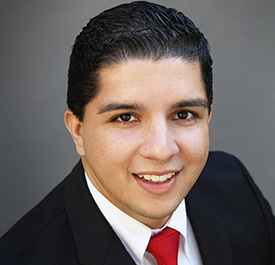 Enrique Ruacho
Director of Government Relations, San Diego Unified School District
Enrique Ruacho currently serves as the Director of Government Relations for the San Diego Unified School District. He previously served as a Legislative Advocate for the Los Angeles Unified School District and the California Association of School Business Officials. Enrique began his career in the California State Assembly Fellowship Program. He later completed client projects for the California Senate Budget and Fiscal Review Committee and the California Budget and Policy Center, and served as a District Representative for Senator Hannah-Beth Jackson. Enrique holds bachelors' degrees in Political Science and Criminology from the University of California, Irvine and a master's degree in Public Policy from the University of California, Berkeley. He will complete his doctorate degree from the University of Southern California in Organizational Change and Leadership by December 2020.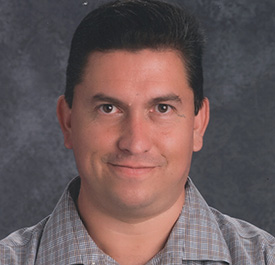 Sergio Z. de Alba
Los Baños Unified School District, National Middle Level Science Teachers Association Board Member
Sergio Z. de Alba has spent the last 20 years researching and developing innovative STEM-based programs geared to developing success in rural communities. Sergio has successfully written over 100 grants to support program implementation on his campus. Through his programs, Sergio has helped students achieve remarkable success academically and as individuals. Sergio has served as a National Assessment for the Educational Progress Science Standing Committee member in Washington DC as well as an AEOP Next Generation STEM Teaching Project Member. Sergio earned a Master's degree in Education with Distinction and a Bachelor of Arts in Liberal Studies with BCLAD certification from California State University, Stanislaus.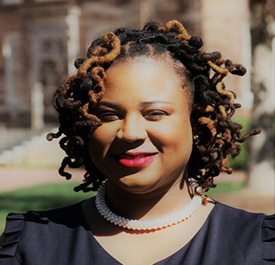 Shonda L. Goward
Director, Student Center for Academic Achievement, California State University, East Bay
As the Director for the Student Center for Academic Achievement at California State University, East Bay, Dr. Goward supports the university's student success initiatives by leading peer supported learning. She has nearly 15 years of professional experience in higher education administration. Shonda's current research focuses on how universities can work to retain marginalized students and support their academic success and well-being. She has contributed to the literature on higher education through the publication of several articles, book chapters, and blogs, and will publish her first book with the University Press of Kansas. Shonda earned her B.A. at the University of North Carolina at Chapel Hill, M.A. at Southern Connecticut State University, and her Ed.D. in higher education administration from The George Washington University.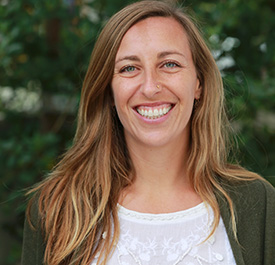 Shauna Hamilton
Program Coordinator, School Based Mental Health, Sonoma County Office of Education
Shauna Hamilton is an influential, dedicated education professional with a License in Marriage and Family Therapy, a Masters in School Counseling, and hands-on experience overseeing support and guidance services for diverse student populations. Shauna is the Program Coordinator of School Based Mental Health for the Sonoma County Office of Education. In this role she leads a team of counselors providing mental wellness and recovery services to students and families who have been impacted by natural disasters including fires, floods, and the coronavirus. She has worked in education for over fifteen years and most recently served as a Head Counselor for the San Francisco Unified School District. Shauna has a BA in Community Studies from UC Santa Cruz and dual Masters in School Counseling and Marriage and Family Therapy from San Francisco State University.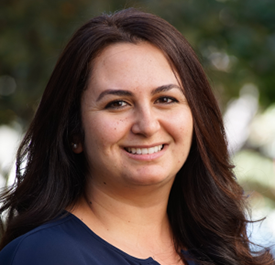 Amal Amanda Issa
Guided Pathways Regional Coordinator, California Community Colleges Chancellor's Office (CCCCO), San Francisco Bay
Amal Amanda Issa currently serves as one of three CCCCO Guided Pathways Regional Coordinators for the San Francisco Bay Area region. Prior to this, Amanda was with Career Ladders Project and worked in statewide dual enrollment partnerships and implementation as well as extensive work in alternative education and various forms of mapping. She has also taught high school science throughout the Bay Area and served as an adjunct faculty member at Merritt College. From the University of California, San Diego, Amanda was pre-med and earned her BS in Neuroscience; from Mills College, she received a master's in education and a secondary science credential; and at UC Berkeley, she earned a post-baccalaureate in health professions and a CTE credential in health science and medical technology.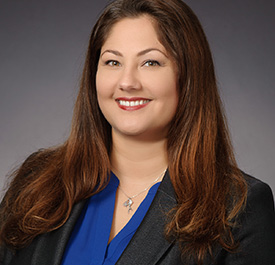 Serette Kaminski
Policy Director of Educational Services, California County Superintendents Educational Services Association
Serette Kaminski is policy director of educational services at the California County Superintendents Educational Services Association (CCSESA) where she leads their efforts on teacher and principal recruitment and supports. Prior to that, she worked at a national teachers union where she analyzed data from high performing countries and developed international comparison tools for education stakeholders. She was also assistant investigator for a federal Investing in Innovation (i3) grant that was focused on supporting the implementation of rigorous and comprehensive teacher development and evaluation systems in 10 districts across New York and Rhode Island. Serette also previously worked with a local mayor in Niger, West Africa to implement transparency measures in a newly decentralized state. Serette earned her Master of Public Administration and MS in Political Science with an emphasis in International Relations from Suffolk University. She also earned a BS in Astronomy and a BA in Administration of Justice from the University of Hawai'i at Hilo.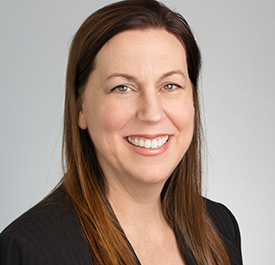 Michelle Magyar
Assistant Director of Business Operations and Strategic Engagement, California Collaborative for Educational Excellence
Michelle Magyar is the Assistant Director of Business Operations and Strategic Engagement for the CCEE. In this role, she leads the implementation and management of fiscal and operational processes, as well as the development and coordination of strategic communication and engagement activities to support the agency. Prior to joining the CCEE, Michelle served as the Local Control Funding Formula Project Manager for the State Board of Education. She also served as an Administrator and Consultant with the California Department of Education. Michelle previously worked as an Assistant Professor at the California State University, Long Beach. She received her B.A. from the University of California, Berkeley; M.S. from Purdue University; and Ph.D. from Michigan State University where she was a Spencer Research Fellow. She also completed a postdoctoral fellowship at the University of California, Los Angeles.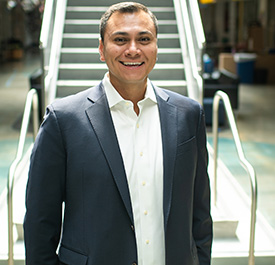 Edgar Montes
Co-Director of the CARPE College Access & Success Network, Center for Research on Equity & Innovation at the High Tech High Graduate School of Education
Edgar Montes currently serves as the Co-Director of the CARPE College Access & Success Network within the Center for Research on Equity & Innovation at the High Tech High Graduate School of Education. Edgar also serves as the Director of Higher Education Engagement for the Mastery Transcript Consortium. Prior to his current roles, Edgar served as the executive director of a California statewide initiative to scale up a multi-tiered system of support through the Orange County Department of Education, director of state and district partnerships for the College Board's western regional office, director of college counseling at High Tech High Media Arts, and admission counselor at the University of San Diego. Edgar earned a Bachelor of Arts in Political Science and Master of Arts in School Counseling from the University of San Diego and is currently completing a Doctor of Education in Educational Leadership at the University of Southern California.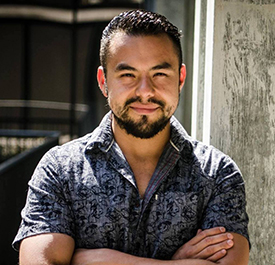 Arnold Sánchez Ordaz
Manager of Educator Programs, University of California Office of the President
Arnold Sánchez Ordaz, PhD, serves as the Manager of Educator Programs at the University of California Office of the President (UCOP). Arnold coordinates the development and implementation of strategic plans designed to advance educational equity and higher education administration diversity initiatives across UC campuses. He also interprets and applies state and federal policies to ensure program compliance with legislative mandates and serves as a resource to program executive directors, project directors, coordinators, faculty and other professionals throughout the state. Prior to his role at UCOP he served as the Senior Equity Data Analyst for the Hispanic-Serving Institution (HSI) Initiatives at the University of California Santa Cruz (UCSC). Some of his roles included data collection, evaluation and making data-driven recommendations for improving student outcomes.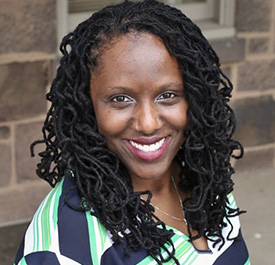 Lissa D. Ramirez-Stapleton
Associate Professor, California State University Northridge, Department of Deaf Studies
Dr. Lissa D. Ramirez-Stapleton is an associate professor at California State University Northridge in the Department of Deaf Studies and core faculty for the Educational Leadership and Policy Studies program. Her research focuses on equity and access, identity development, and the educational history of Deaf students, faculty, and staff with a particular interest in the intersections of race, gender, and disability. As a private consultant, she conducts training, workshops, and keynotes on issues of social justice, equity and diversity across the country. Her desire to support Deaf college Students of Color, led Lissa to pursue her doctorate at Iowa State University. She graduated in 2014 with her Ph.D. in Education with an emphasis in Higher Education and Social Justice and a minor in Women's Studies. She earned her M.S.E. in College Student Personnel from the University of Dayton and B.S. in Social Work from Wright State University.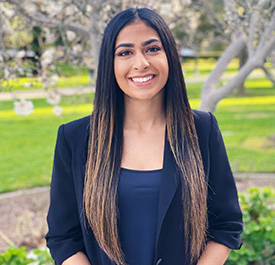 Sakshi Walia
Senior Legislative Aide, CA State Senator Steve Glazer
Sakshi Walia is a senior legislative aide for CA State Senator Steve Glazer and covers K-12, higher education, environmental, public safety, and banking issues. She is also the chief consultant for the Senator's Select Committee on Student Success. Before working in the Senate, Sakshi was a legislative aide for Assembly Member O'Donnell. Prior to her role in the State Legislature, Sakshi was elected to the CSU Admission Advisory Council where she worked with the CSU Chancellor's Office to analyze current eligibility requirements and ways to mitigate bottleneck and impacted courses at 23 CSU campuses. Sakshi also worked for the American Institutes for Research. Sakshi has an undergraduate degree in business with a double emphasis in finance and economics and a minor in political science from CSU Fullerton.