California EPFP Fellows come from a variety of organizations and bring different perspectives to our discussion of educational leadership and policy. This page reflects the names and positions of each Fellow at the conclusion of their fellowship year, and may not reflect their current information.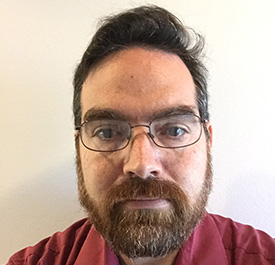 David Adler
Director of Innovation, ReContext Data Solutions
David Adler has worked in education for over 20 years, as a teacher, principal, curriculum director, research analyst and consultant. As an educational leader, he was responsible for some radical turnarounds of chronically underperforming schools and districts. In his current role, as the Director of Innovation for ReContext Data Solutions, David helps schools, districts, educational foundations, non-profit organizations and governmental organizations use data in impactful ways, so they may make data-informed decisions that help all stakeholders. He has taught at every level from middle school through college, in public, private and charter schools. David holds degrees in mathematics and education, and is completing a doctorate at the University of Massachusetts, Amherst.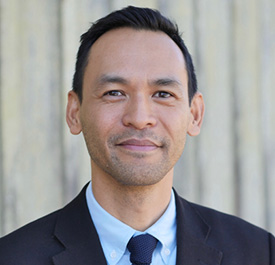 Manuelito Biag
Associate, Networked Improvement Science, Carnegie Foundation for the Advancement of Teaching
Manuelito Biag serves an associate in improvement science at the Carnegie Foundation for the Advancement of Teaching. He comes to Carnegie from Stanford University, where he served as senior researcher at the John W. Gardner Center for Youth and Their Communities. Manuelito seeks to bridge research, policy, and practice by studying the implementation and influence of K-12 and higher education reforms on students' learning and development–particularly students from disadvantaged and minority backgrounds. His work has been presented in community forums and professional conferences, and published in academic journals, policy briefs, and edited volumes. Manuelito received his doctorate in education policy from the University of California, Davis.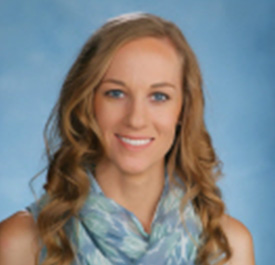 Elisabeth Davidson
Principal, Spring View Middle School
Elisabeth Davidson currently serves as the principal at Spring View Middle School in the Rocklin Unified School District. In this role, she is responsible for implementing educational policy at the local level in order to create and maintain supports for all students. Her work also includes supporting educators to continually improve their practice in order to provide high quality instruction. She comes from a family of educators, and began her career teaching secondary mathematics. She is currently in her fifth year of school administration, where she provides leadership at both the site and district level. Elisabeth received her Bachelor of Science in Mathematics from Cal Poly, San Luis Obispo and Master or Arts in Teaching from the University of Southern California.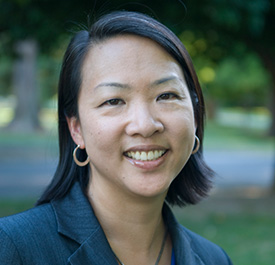 LeAnn Fong-Batkin
Education Programs Consultant, Teaching and Learning Support Branch, California Department of Education
LeAnn Fong-Batkin is an Education Administrator at the California Department of Education (CDE). LeAnn works in the CDE's Teaching and Learning Support Branch in the Office of the Deputy Superintendent, LeAnn performed policy and data analysis duties at the California Community College Chancellor's Office in the Government Relations and Research and Accountability Units. In addition, LeAnn previously worked at the California State Auditor's Office, auditing federal, state, and local programs. Her prior experience also includes administering continuing education programs for working professionals at Sacramento State. LeAnn holds a Bachelor's degree in American Studies from UC Santa Cruz, an MBA degree from CSU Sacramento, and a doctorate in Educational Leadership from UC Davis.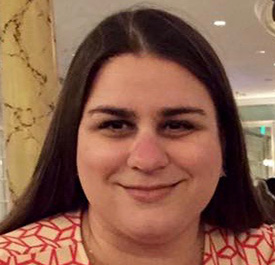 Laura Gutmann
Performance Assessment Research Assistant, Stanford Center for Assessment, Learning and Equity (SCALE)
Laura Gutmann currently works at the Stanford Center for Assessment, Learning and Equity (SCALE) as a performance assessment research assistant. She manages the development and implementation of a range of performance assessment tools for both teachers and K-12 students. This includes edTPA implementation support for pre-service candidates and teacher educators, as well as the growth of Stanford's Performance Assessment Resource Bank (PARB). Previously, Laura received her doctoral degree in Education from UNC-Chapel Hill, with a focus on how new teacher evaluation policies impacted instructional practices. While at UNC, she consulted to a DC charter network as an Education Pioneers Fellow, contributed to the FirstSchool project, and co-edited, "FirstSchool: Transforming PreK-3rd Grade for African American, Latino, and Low-Income Children". Prior to that, Laura was the Vice President of Programs for a nonprofit that provided life skills curriculum and taught kindergarten in NYC. She earned her Master's in Early Childhood Education from Bank Street College and received a B.A. in Public Policy Studies from Duke University.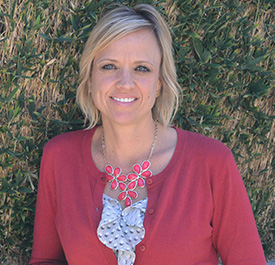 Jenel Lao
Interim Director of Undergraduate Programs & Lecturer, School of Education, University of California, Irvine
Jenel Lao directs and teaches in the Undergraduate Programs for the new Education Sciences major at the School of Education at UC Irvine. In this role, she has become an expert in digital teaching and learning and led the development of an online version of a Certificate in Afterschool and Summer Education (CASE) specialization. Jenel is particularly passionate about using afterschool programs to accelerate learning for underserved youth. After leading the ground-up development, implementation and evaluation of one of the first and largest district-wide afterschool scale-ups in California, Jenel went on to become the Executive Director of Research and Evaluation for a local non-profit. Here she led the development of a data-driven culture to inform strategic planning, grant writing and effective academic afterschool programming that helped secure partnerships with over 40 school districts across the state. Jenel is pleased to have served on several afterschool work groups tasked with developing standards and practices to foster high-quality programs statewide.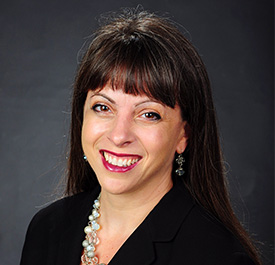 Bernadette Muscat
Bernadette Muscat Interim Associate Dean, College of Social Sciences, California State University, Fresno
Bernadette Muscat is the Interim Associate Dean for the College of Social Sciences at California State University, Fresno and is involved in several Student Success Initiatives on-campus including leading the College Advising Center, Sophomore Peer Mentor Program, College SupportNet Program, encouraging faculty/students to engage in High Impact Practices, and Graduation Rate Initiatives both within the College and across the University. She works extensively on ensuring students have access to courses, graduate in a timely manner, curriculum redesign, and pathway programs to streamline pursuit of post-baccalaureate education. She is a leader and advocate for the use of data for administrative decision making, course scheduling, and student success. She has worked with law enforcement agencies, victim services, and court programs for program and policy development, evaluation, research, and training to ensure effective administration of victim assistance. She has written, presented, and provided professional entry level and advanced training nationwide on topics such as domestic violence, sexual assault, child abuse, trauma response, elder abuse, victims with disabilities, workplace violence, underserved victim populations, and campus oriented crimes, research, and policy development.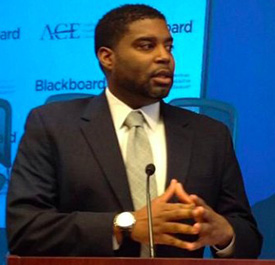 Christopher Nellum
Senior Director, Higher Education Research and Policy, The Education Trust-West
Christopher J. Nellum is currently a senior director at The Education Trust–West (ETW), an advocacy organization committed to forever closing opportunity and achievement gaps. In this role, Chris is leading the launch of ETW's higher education research and policy division in California. Prior to ETW, Chris was the policy & research director at Young Invincibles where he contributed to the organization's California-focused and national research agendas and policy development and strategy. Chris previously worked on college campuses in student and academic affairs and began his career in federal advocacy as a senior policy researcher for the American Council on Education. He is a proud graduate of public schools and universities, having earned a Ph.D. in higher education policy from the Center for the Study of Higher and Postsecondary Education at the University of Michigan, an M.S. from California State University, Long Beach, and a B.A. from the University of California, Santa Barbara.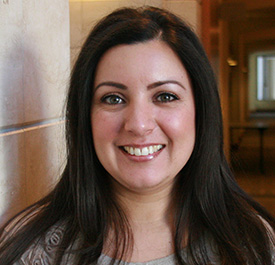 Paola Santana
Senior Director, Education and Workforce Development, Los Angeles Area Chamber of Commerce
Paola Santana is responsible for leading the Los Angeles Area Chamber of Commerce's college access and success portfolio. She is responsible for the implementation of student programming, higher education policy advocacy, and systems change initiatives. Previously, she developed business-education partnerships through the Chamber's Pillar initiative, and worked for the Los Angeles Unified School District Board of Education. In that role, she advised board members on complex policy issues, and worked with educators, administrators, students, and families to improve educational opportunities in the country's second largest school district. Paola is a proud graduate of the Pahara NextGen Network, the Riordan Leadership Institute, and currently chairs the board of Gabriella Charter Schools. Paola earned her bachelor's degree in Political Science at the University of California, Berkeley and is an alumna of the Harvard Graduate School of Education where she earned a master's degree in Higher Education.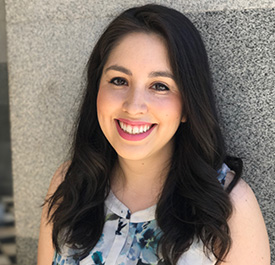 Maritza Urquiza
Finance Budget Analyst, Department of Finance
Maritza Urquiza is a budget analyst at the California Department of Finance, where she works on policy and fiscal issues related to the community colleges. She joined the Department of Finance in 2014 and has served as the lead analyst responsible for issues related to the University of California, the California State University, charter schools, and the K-12 school facilities program. Prior to joining the Department of Finance, she was a Senate Fellow for the Senate Governance and Finance Committee, where she analyzed legislation on land-use planning, local government, and local finance. She earned a bachelor's degree in history from Stanford University.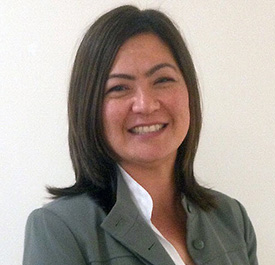 Aimee Arreygue
Associate Director, Educational Partnerships, California State University, Long Beach
Aimee Arreygue has worked in education for over twenty years, at both the K-12 and higher education levels, in both teaching and administrative settings. She is currently the Associate Director for Educational Partnerships at California State University, Long Beach (CSULB). In this role, she facilitates the work of the Long Beach College Promise, coordinating seamless education efforts alongside Long Beach City College and the Long Beach Unified School District. She encourages and mentors students in their efforts to complete their degrees, no matter where in the journey they may be. Her prior work experience includes teaching English at the K-12 level, advising adult learners, and various administrative roles at CSULB. Aimee completed her B.A. in Literatures in English at University of California, San Diego, a Master's degree and teaching credential at University of California, Los Angeles, and her doctorate in Educational Leadership at CSULB.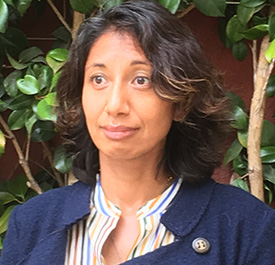 Kasey Blackburn-Jiron
Director, HealthPATH Programs, Alameda Health System
Kasey Blackburn-Jiron, Ph.D. serves as the Director of HealthPATH Programs, the Career Development Initiative for Alameda Health System (AHS), a public safety net hospital system that includes 5 hospitals and 4 primary clinics in Alameda County. In her role she works closely with K-12 districts to design work-based learning programming that aligns with health career pathways. Prior to her work at AHS, Kasey managed Expanded Linked Learning programs for Oakland Unified School District (OUSD). Her work included designing after school and summer programming including career exploration, pathway, and credit recovery programs serving over 17,000 students annually. With over a decade of experience coaching and providing technical assistance and support to schools and community partners, Kasey is an expert in staff development, curriculum development, and out-of-school time program quality and assessment. Kasey has lectured at both the community college and college level and holds a Ph.D. in Curriculum and Instruction from the University of Wisconsin-Madison where she was both a Spencer Research Fellow and Morgridge Fellow.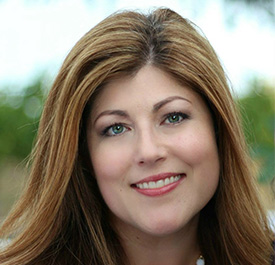 Misty Padilla Feusahrens
Special Assistant, Assembly Speaker Anthony Rendon, California State Legislature
Misty Padilla Feusahrens has served the Legislature for nearly two decades, primarily in the area of K-12 public education. As the Special Assistant to the Assembly Speaker Anthony Rendon, Misty is responsible for advising the Speaker and members of the Assembly on education policy and budget matters. Prior to joining the Speaker's office, Misty worked for the Assembly Appropriations Committee and Assembly Budget Committee as a Deputy Chief Consultant. Misty was instrumental in the deliberations of the Weighted Student Formula and the creation of the Local Control Funding Formula. Misty began her legislative career serving as a policy consultant for the Assembly Education Committee where her primary focus included the areas of early childhood education, health and nutrition, teacher credentialing, and charter schools.
Misty grew up in the Sacramento area and is a proud graduate of the public education system, where she attended American River College and earned her Bachelors in Arts degree in Government from the California State University Sacramento. Misty and her husband, Aaron, live in Roseville with their 9-year-old daughter and 5-year-old twins, who keep them energized.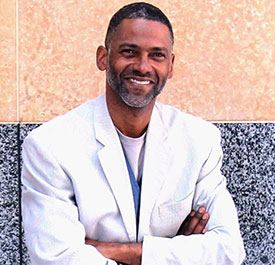 Saleem Shakir-Gilmore
Director of Student Access Programs, California State University, East Bay
Saleem Gilmore has extensive experience engaging youth, adolescents, and undergraduate students. He has focused primarily on youth development programming, mentoring, and college access; providing high level training and coaching in these fields. Having served as Director of College Access Programs at the University of San Francisco (USF), Executive Director at Leadership Excellence, and faculty at USF and Holy Names University; Saleem has the ability to develop policy positions grounded in research and applied experience. Saleem has also worked with various local governments and their community stakeholders developing policies and program interventions to reduce Disproportionate Minority Contact (DMC) within juvenile justice systems. Saleem currently serves as the Director of Student Access Programs at California State University, East Bay. He is a graduate of Sonoma State University where he earned his Bachelor's degree in Sociology with a minor in Biology before receiving his Master's degree in Education with a concentration in Secondary Education from USF. Saleem is a husband and father of three.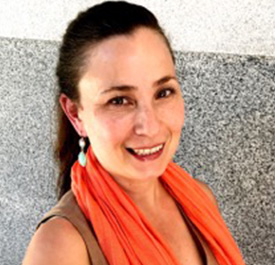 Jennifer Johnson
Deputy Legislative Secretary, Office of Governor Edmund G. Brown Jr.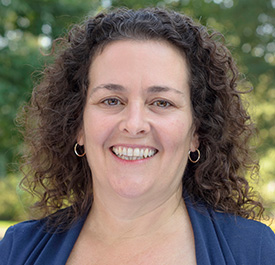 Kate Mahar
Dean of Institutional Effectiveness, Shasta College
Kate Mahar is currently the Dean of Institutional Effectiveness at Shasta College and also serves as the Chief Learning and Research Officer for North State Together, a collective impact effort to increase educational attainment in far northern California. Kate has held leadership roles in K-12, Community College and the UC system and understands the importance of helping students and families navigate between educational sectors. Kate has a master's degree in Humanistic/Multicultural Education from SUNY New Paltz and an Ed.D in Educational Leadership from University of Southern California. Kate has worked in education for nearly 20 years with the focus on improving the educational pipeline, access and outcomes; especially for underrepresented students and communities.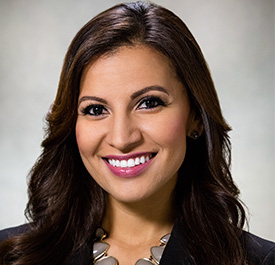 Lizette Navarette
Vice President, Community College League of California
Lizette Navarette is the Vice President at the Community College League of California (League). At the League, Lizette oversees budget and policy advocacy for California's 72 community college districts. In her role, Lizette works closely with elected trustees, chancellors and presidents to support the success of local districts and the students they serve. Previously, she was the Legislative Advocate for the League.
Lizette has also served as the Associate Director of Regional Relations at the University of California, Riverside (UCR), and the Youth & Education Coordinator in the Office of the Mayor for the City of Riverside. Lizette received a Master of Public Administration from the University of La Verne in 2008. She obtained a Bachelor of Arts degree from the University of California, Riverside, where she also served as Associated Student Body President in 2005-2006.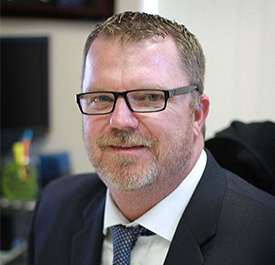 Eric Peterson
Teacher and Counselor, Vista Murrieta High School, Concordia University
Eric Peterson moved to Murrieta from San Diego in 2000. He studied Social Sciences and Mesoamerican studies at San Diego State University with an emphasis in teaching. While teaching at Sweetwater High School in National City, CA he was encouraged to explore his Interests and skills in school counseling landing a position at not yet opened Vista Murrieta High School in 2003. As a founding faculty member, he has contributed in building an award winning high school being named the most spirited high school in America three times. Eric has also coordinated and grown a successful dual enrollment program at VMHS serving over 400 students. Currently Eric is a School Counselor at VMHS, Adjunct Faculty Professor at Concordia University in Irvine, and a College Transitional Counseling Mentor at Mt. San Jacinto Community College. Eric enjoys outdoor recreation including rock climbing, backpacking, and mountain biking. A resident of Murrieta California, he is supported by his amazing family at home who are always behind his endeavors.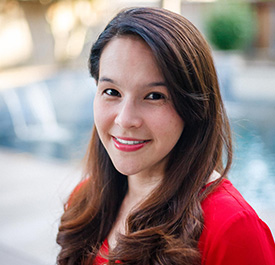 Sabrina Sencil
Research Analyst, Cosumnes River College
Sujie Shin
Director of Research and Strategy, California Collaborative for Educational Excellence
Sujie Shin serves as the Director of Research and Strategy for the California Collaborative for Educational Excellence (CCEE). In this role, she leads the capacity-building of both internal and external teams to incorporate research and evidence-based strategies in providing technical assistance to districts, county offices, and charter schools. She oversees evaluation and accountability initiatives to ensure that practices are in place for continuous reviews of information to assess impact and refine next steps. In addition, she works closely with local education agency (LEA) partners to provide direct support around the development, use, and refinement of student and school data systems to drive changes in district policy and instructional practice. Prior to her joining the CCEE, Sujie served as the Co-Director of Research for the Standards, Assessment, and Accountability Services program at WestEd, where she managed the national Center on Standards and Assessment Implementation. Sujie also previously worked as the Deputy Chief of Assessment and Accountability for the District of Columbia Public Schools (DCPS), where she oversaw the development and administration of assessments and accountability metrics for the District. Sujie began her career in education as a classroom teacher in the Los Angeles Unified School District.