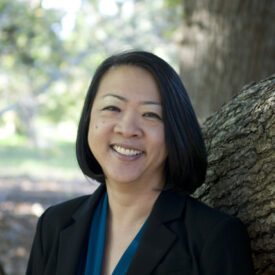 LeAnn Fong-Batkin
Executive Director and California EPFP Director
Education Insights Center
Dr. LeAnn Fong-Batkin is the Executive Director for the Education Insights Center (EdInsights). She has committed her career to social justice and equity for underrepresented students. She brings over two decades of K-12 and higher education policy experience from WestEd, the Foundation for California Community Colleges, Sacramento State, the California Department of Education, the California Community College Chancellor's Office, and the California State Auditor. Dr. Fong-Batkin has a Doctorate in Educational Leadership from the University of California, Davis, a Master's Degree in Business Administration from Sacramento State, and a Bachelor's Degree from the University of California, Santa Cruz. She is an alum of the California EPFP fellowship program, which she completed in 2018. Dr. Fong-Batkin is excited to return to where her career in education started—at Sacramento State.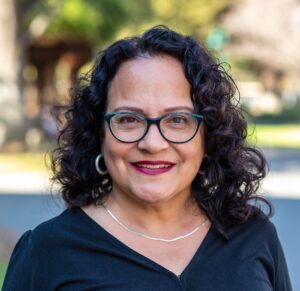 Leonor Ehling
Executive Director and California EPFP Co-Director
Center for California Studies
Leonor Ehling is the Executive Director of the Center for California Studies at Sac State. Prior to joining the Center in 2018, Leonor spent 22 years working as staff to the California Legislature. Her work there began as a consultant with the Legislative Analyst's Office, and continued with jobs as a Principal Consultant to the Assembly Budget Committee, Legislative Director for Assembly member Wilma Chan, Director of the Senate Office of Research, and Deputy Director of the Senate Appointments Unit. She is honored to be part of the Center's important work: helping to develop California's future leaders, providing research support to the legislative and executive branches, and promoting civic literacy.